Many things are always so contradictory, like short-sleeved shirts, they are said to be nondescript items, try not to wear them, and once you wear it, it can become a weapon to break the boring summer.
Switch easily between URBAN and HOLIDAY, let's talk about how to wear a short-sleeved shirt, so that your turn-around rate is 100% (well, like today's cover picture…)!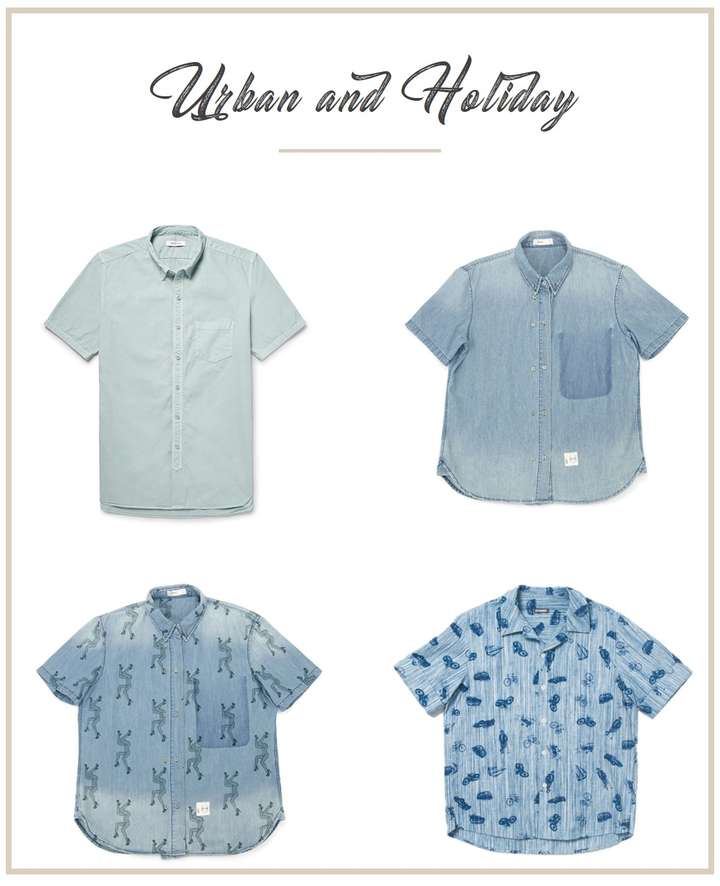 丨Conventional collar type
丨Avoid simple design
What is really nondescript is the simple thinking design that directly cuts the ordinary basic long-sleeved shirts. Such short-sleeved shirts are not suitable for Asians. It is not good to wear alone, and often has a nerd atmosphere.
Can you dress nicely with a good figure? It's hard to hide boredom. There are naturally better choices for a good figure, rather than just wearing a basic short-sleeved shirt.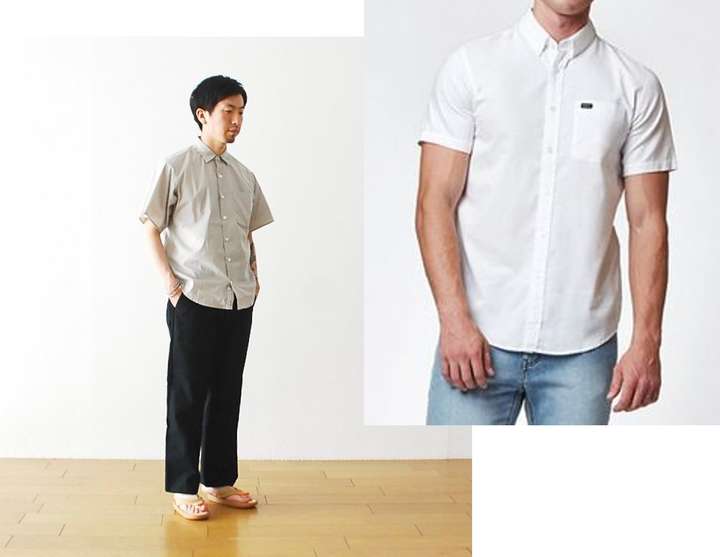 If you have to wear it, choose a model with missing sleeve length and a cuff that is just a little wider than the arm circumference. Tie the hem so you can wear it smartly.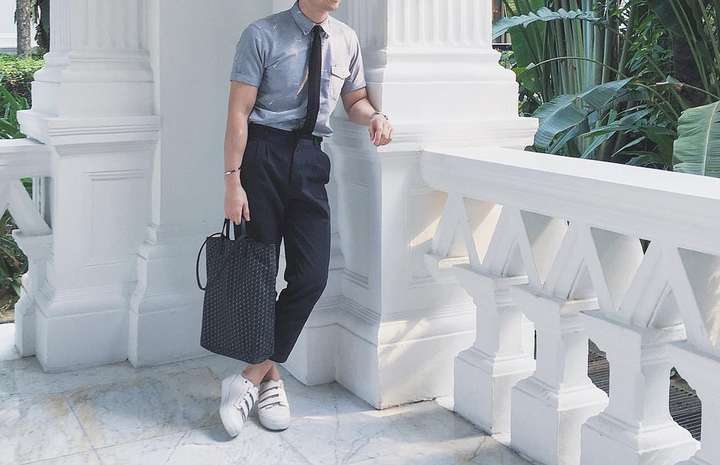 "Fold through good products"
Of course, this does not mean that your basic short-sleeved shirt needs to be put on the shelf. Use your brain to match it, and you can turn the decay into a magic. With the cardigan wearing method, put a solid color T-shirt inside to wear a layered sense of summer.
▲ Kooncong in NOTNOW shirt (right)
The method of wearing half-placket is also very good. The position of the button is different. The button on the top of the button is a little bit more fashionable and young.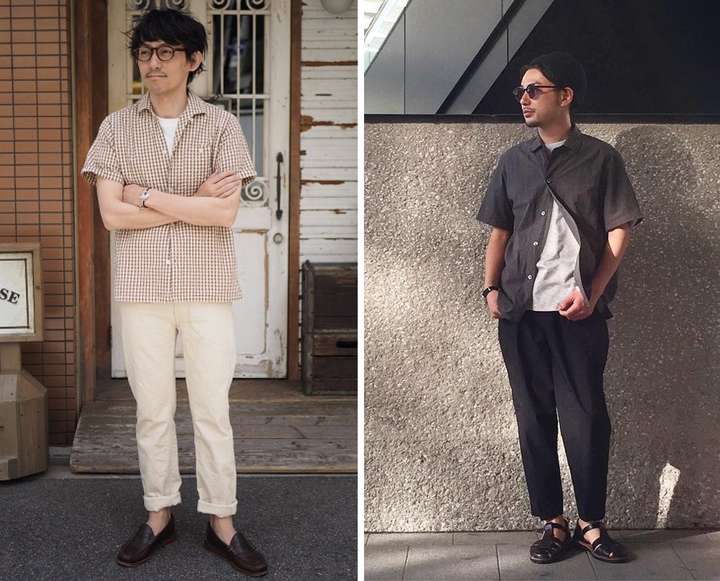 Roll up the sleeves to reveal the sleeves of the T-shirt inside, which feels more stylish.
▲ Kooncong in NOTNOW shirt (left)
Therefore, the basic short-sleeved shirt is easier to wear in the form of a jacket. Perhaps some designers pay attention to this feature and make a short-sleeved shirt jacket.
▲ Kooncong in DEPOT3 shirt jacket
The combination of short-sleeved shirt + T-shirt is a bit monotonous? They are very versatile in nature, you can try to match a strong style of items, jeans and leather boots will be a good choice to shape the American retro style.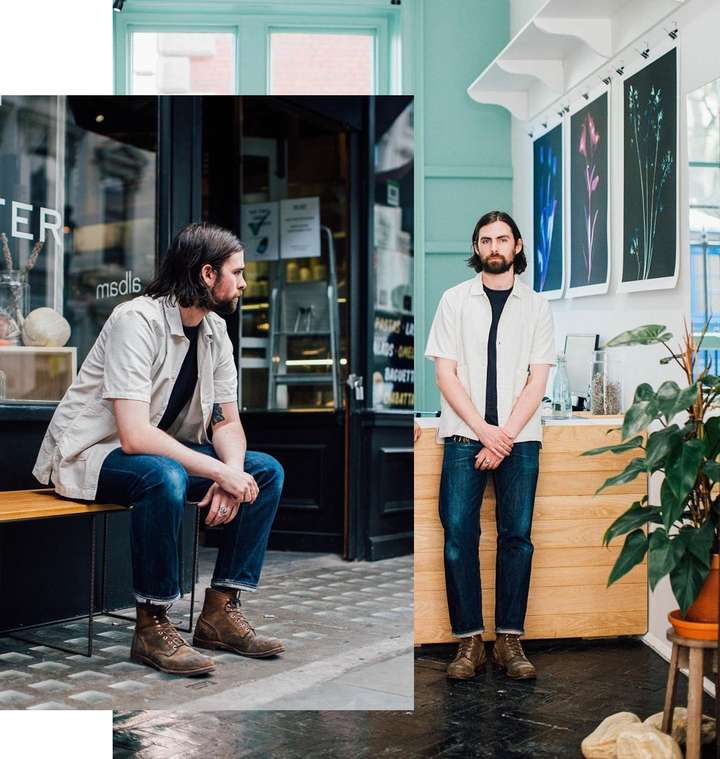 "A little more sense of design"
Short-sleeved shirts are not originally a formal item, and leisure is its best destination. The addition of various leisure elements makes short-sleeved shirts no longer basic, and even more short-sleeved shirts with a sense of design Can also have enough attention.
For example, the addition of double pockets on the front chest strap flap brings tough tooling elements, avoiding the basic sense of boredom when worn alone.
Prints make clothes fun, and well, short-sleeved shirts should have this holiday color.
▲ Kooncong in NOTNOW printed shirt
The loose-fitting single-piece looks good, which is more conducive to the construction of stacked wear, and the fabric with a strong drape makes the clothes have a loose fit. The single-piece can also look good enough. The feeling is different from the general style, which is very delicate.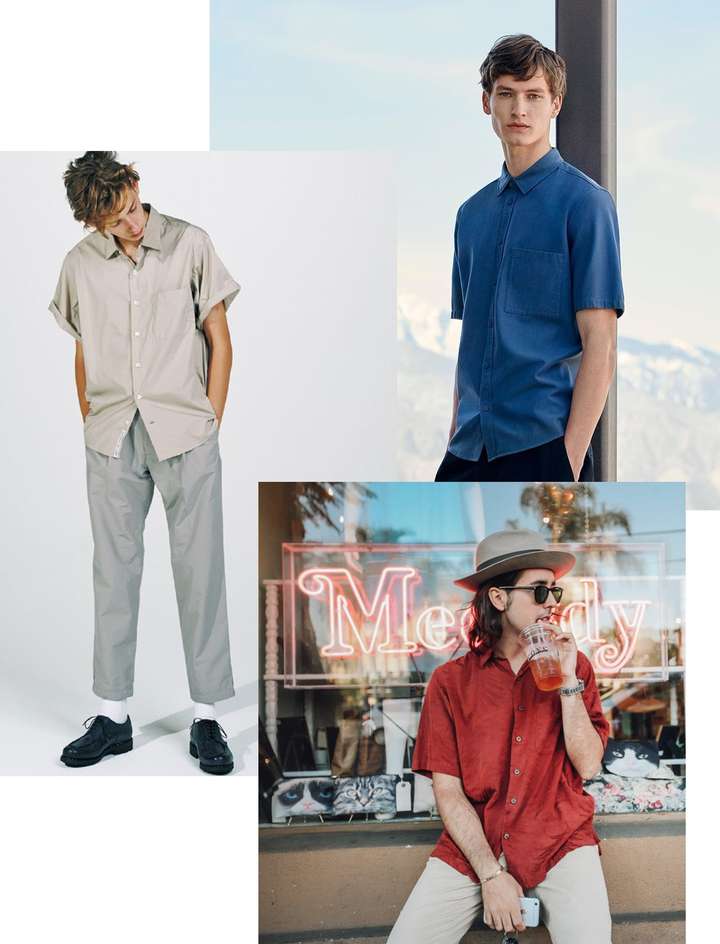 丨Camp Shirt
丨The protagonist of summer is it!
When it comes to casual style, in fact, a little change will have a good effect, that is, camp shirt! This loose-fitting, vertically-cut short-sleeved shirt used to seem to be the exclusive of Uncle Blaze. In recent years, with the continuous optimization of styles by designers and the continuous exploration of the possibility of matching, it is becoming more and more popular.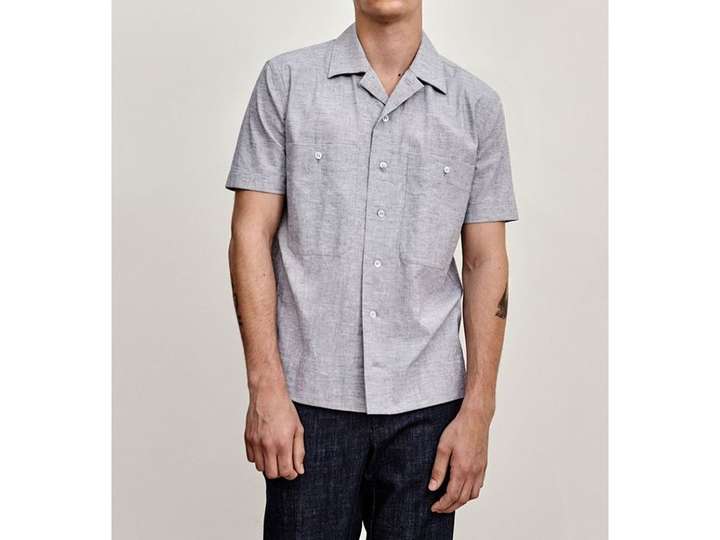 The most striking feature of the Camp shirt is its camp collar: an open one-piece neckline, which is a bit like the flat collar of a blazer. Small changes give it a unique temperament.
This piece seems to be a piece of father's generation, which continues to the present with a little retro tone, and often has the style and print of tropical vacation.
▲ Kooncong in SYNDRO "SHAKA" ALOHA SHIRT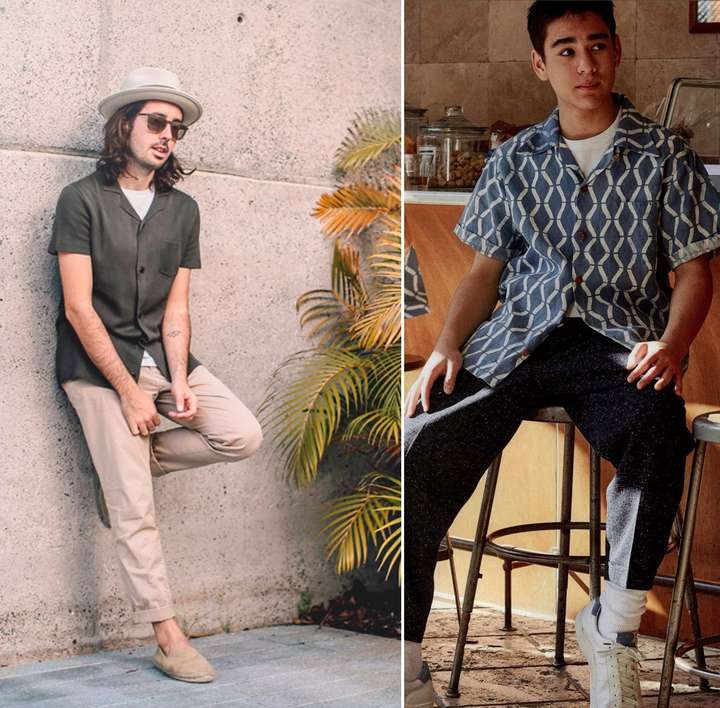 You don't need too many collocations, just wear a camp shirt to show a smart and lazy attitude, and wear it on vacation this year.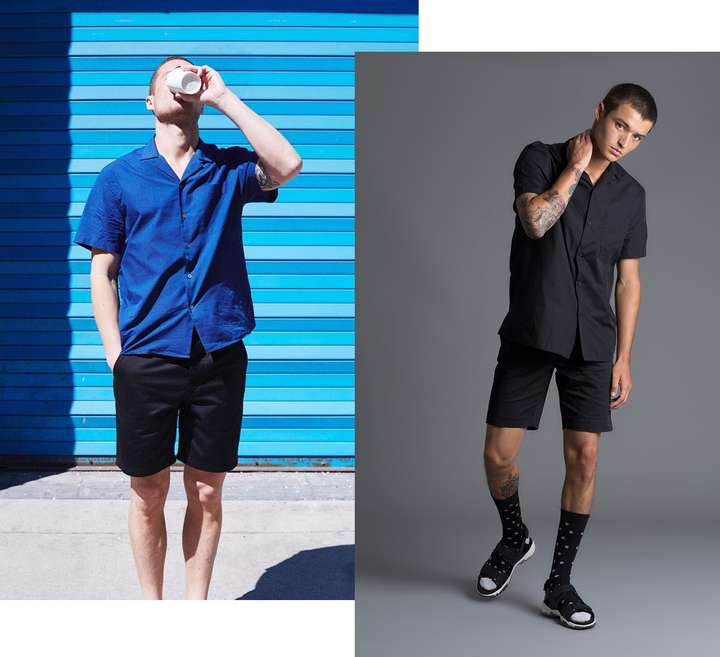 The current camp shirt is not necessarily colorful, and the simple style is suitable for creating a fresh urban casual style.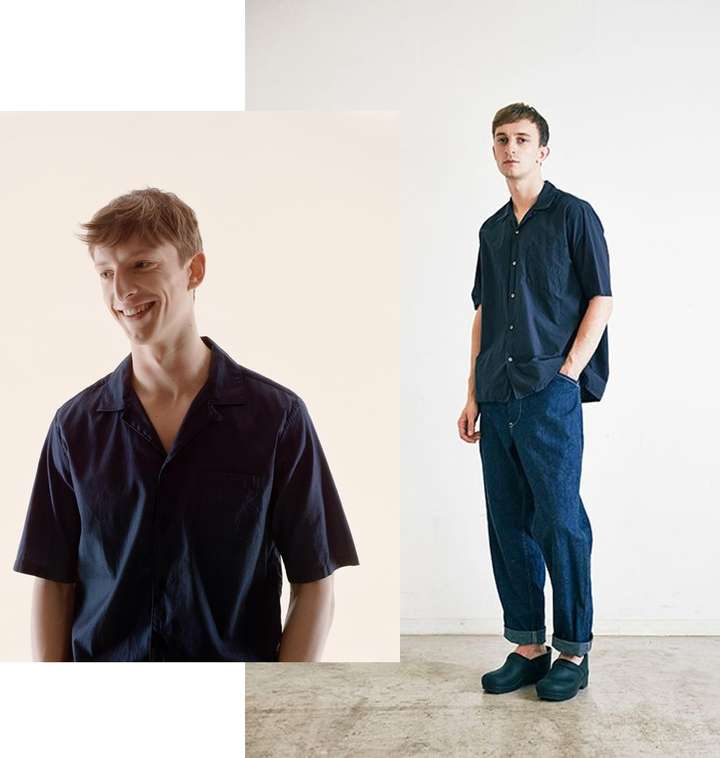 The T-shirt inside the Camp shirt is naturally retro, more sensational than the conventional short-sleeved shirt with a collar, and more mature and stable.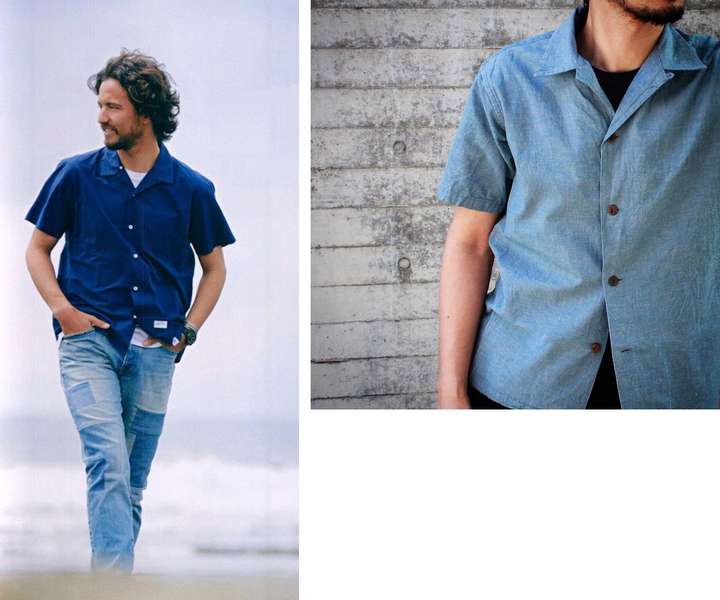 The short-sleeved shirt is very versatile, and the camp shirt is no exception. I use it with shorts. The T-shirt inside is a little longer than the shirt, which is just right. Of course, matching jeans is another mature and stylish.